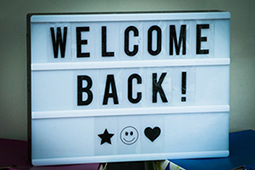 We get it. You want the best deal and you don't want to leave anything on the table. What if you could get better service at a better price? Or more features for the same price? When one of our clients approaches us with the dream pitch from another company promising the moon, determined to leave us, we humbly comply. No drama. No burned bridges. It's disappointing to think our customer doesn't see the value in what we do. Or maybe they don't believe that we are giving them our best. We try to convince them that the right thing to do is stay, but if they have their mind set on switching, then we help them make the move. We leave the door open and the friendship intact.
As luck would have it, often times the client returns after 6-months to a year. They say there was no comparison, the service they received from us was superior, and after being nickeled-and-dimed for every little thing with the other guys….they'd had enough. The experience for them was grueling, or overwhelming, or both. These are great days for us! We welcome back former customers, only now, with a stronger loyalty. These become some of our best customers, because now they know. They stay for the long-haul and tell their friends.
One of the advantages that comes out of these relationships is the story. The customer experience of leaving and returning is encouraging for all involved. We pride ourselves on these relationships. Our disappointment turned to triumph, but it took time. Welcome back!
If you have lost customers to your competition, the best advice I can give you is to listen, have empathy, and wait. Don't ruin future opportunities by spoiling connections or acting like a brat on the playground who just got beat. Be a good sport. Evaluate your service model, products, communication, and technology. Use this experience to adapt if you have a weakness in your organization. Yeah, it's disappointing when a customer leaves, but it might not be the end of the story. Keep in touch with them. Learn from their experience, but make sure they know they can come back anytime.
These stories can become the heart of your organization. They are certainly humbling, but eventually they turn into grateful alliances. Your best advocates are born. Your employees are encouraged. Best of all, you get a second chance because you played it cool and kept it together. Now you're armed with a story to tell and the customer is the best to tell it.
If you're interested in learning more about our services or would like a quote. Contact our offices today. Photo by Nick Fewings on Unsplash.